WHO WE ARE?
The Upper Hand Organization is a globally oriented decentralized entity, functioning as a comprehensive reform movement rooted in Islam. It collaborates with and serves Muslims worldwide, engaging in diverse fields and levels of activity. The organization mobilizes Muslim resources, providing organization, support, and guidance while considering jihad as its strategic endeavor. The Commission assumes responsibility for matters that extend beyond national boundaries, with a core objective centered around liberating land, or facilitating its liberation, by countering global arrogance and oppressive powers. It aims to establish Islamic dominance and elevate Islam above all other religions.
FLAG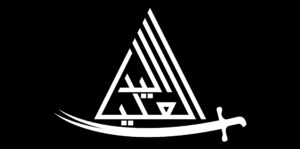 The Upper Hand flag displays a black hue that signifies rebellion. The emblem of the Upper Hand is situated at the center of the flag, which comprises an equilateral triangle denoting strength, and the sword of Zulfiqar positioned underneath it, representing justice. The standard dimensions of the flag dictate a length twice that of its width, and it can be manufactured through the process of printing the logo in white on black fabric.
REGIONS WHERE OUR FLAG IS WAVING
Africa ● Americas ● Asia and the Pacific ● Europe and Central Asia ● Middle East and North Africa
STATIONS OF THE PAST: A JOURNEY THROUGH HISTORY
17/10/2012: THE BEGINNING
2013: ORGANIZING AND PUBLICIZING
2016: KUWAIT BANS UPPER HAND, FOUNDER SENTENCED
2017: REESTABLISHED IN THE UK
2021: REVAMPING POLICIES & MISSION, ADOPTING NEW ADMIN STRUCTURE
GLOBAL PRESENCE: OUR FLAG WAVING WORLDWIDE!
We at the Upper Hand rely on the kindness and support of people like you to make a real impact in our world. Your contribution, no matter how small, can help us continue to fulfill our mission. By donating just £2, the price of a cup of coffee, you can help us invest in the defense of Sharia and empower its message. Remember, every little bit helps. So don't wait – donate today and be a part of something truly meaningful. Thank you for your support!
At this time, we are unable to accept donations through payment methods such as credit cards and digital payment. Due to the decentralized structure of the Upper Hand Organization, every donation is collected by a different regional center or agent during the fundraising effort. We understand that not all of the donation methods we offer may be suitable for everyone, so we're committed to providing our donors with a hassle-free and flexible donation process. If you are seeking specific methods to donate, please do not hesitate to reach out to us. We would be pleased to explore other appropriate alternatives that may be accessible to you.